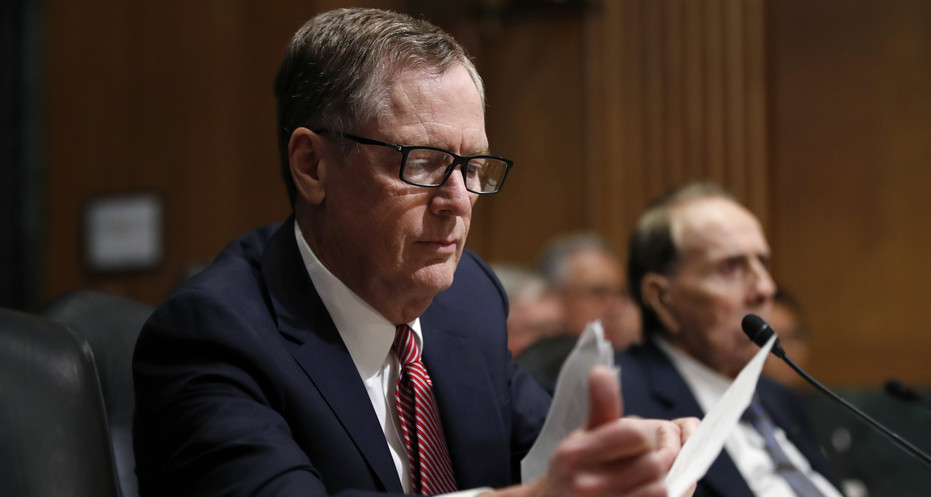 House lawmakers who are part of the moderate New Democrat Coalition are urging the Trump administration not to submit the so-called implementing bill for the new North American trade pact to Congress without first addressing Democratic concerns with the deal.
The 103-member coalition sent a letter to President Donald Trump's trade chief on Monday warning that submitting the implementing bill would be a mistake. The letter added that doing so could potentially derail talks to get the USMCA ratified this year.
Democrats have become increasingly concerned that the Trump administration could send up the implementing legislation as soon as Tuesday because it is now legally allowed to do so under the "fast track" procedures laid out in the 2015 trade promotion authority law.
"It is our belief, as legislators intimately involved with the law under which the new NAFTA was negotiated, that moving forward with implementing legislation absent the agreement of Democratic leadership would almost certainly be taken as a failure to fulfill the consultation requirements of TPA," leaders of the New Democrats wrote.
The New Democrats are a pro-free-trade bloc that is widely seen as a potential source of the Democratic votes necessary to pass the USMCA in the House, and having their support would be crucial to lobbying others in Congress to approve the deal.
Democrats, however, are pushing for changes to the pact related to enforcement, labor and environmental standards and drug pricing. Nine Democrats who were tapped by House Speaker Nancy Pelosi last month have begun meeting with U.S. Trade Representative Robert Lighthizer to negotiate changes. But so far, they have held one meeting that did not produce any major breakthroughs.
"We would oppose the House considering USMCA before the working groups have had a chance to seek common ground with the USTR," Rep. Gregory Meeks, co-chair of the coalition's trade task force, said on Monday during a call with reporters.
If the Trump administration decides to submit the bill to push for a vote, it would come just over a month after it sent a draft statement of administrative action that was not welcomed by Democrats. Pelosi criticized that move at the time as "not a positive step."
"We were troubled that you sent up the draft Statement of Administrative Action on May 30 without sufficient consultation, and strongly urge you not to make the same mistake twice," the coalition wrote.
Submission of the implementing bill would start a clock under the Trade Promotion Authority, giving Congress 90 legislative days to approve or reject the USMCA. But Pelosi and Democrats could vote on a rule change, which would effectively stop the clock.
###