June 16, 2023
New Dem Weekly Wrap 6/16/2023
New Dems in Action
New Dems Welcome British and Australian Ambassadors to Weekly Member Meeting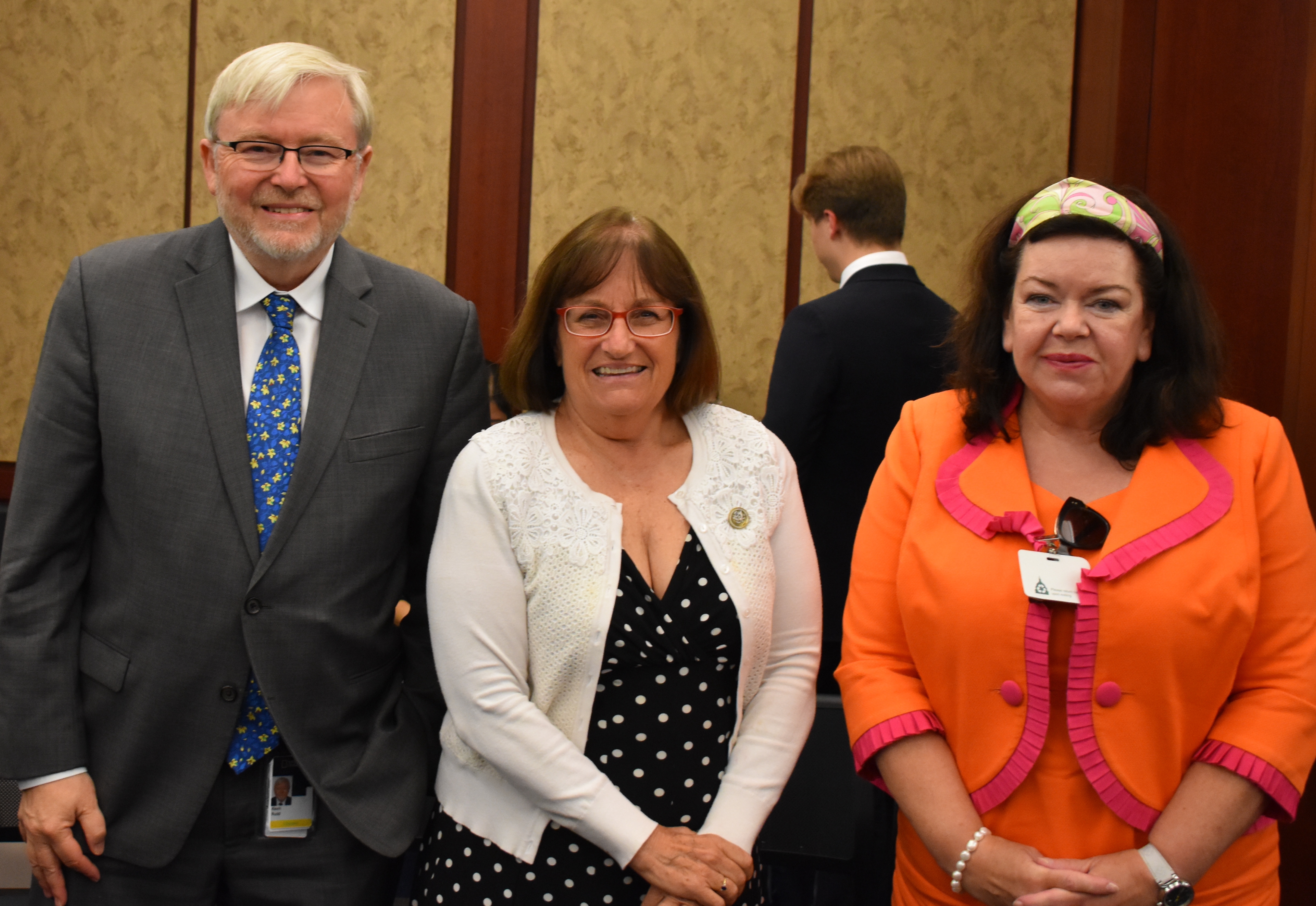 This week, New Dems welcomed Dame Karen Pierce, the Ambassador of the United Kingdom to the U.S. and His Excellency the Honorable Dr. Kevin Rudd, the Ambassador of Australia to the U.S. Members had a productive conversation with the Ambassadors about strengthening economic and security ties between Australia, the United Kingdom, and the United States. 
New Dem Members Hold Press Conference Reintroducing Legislation to Codify Right to Contraception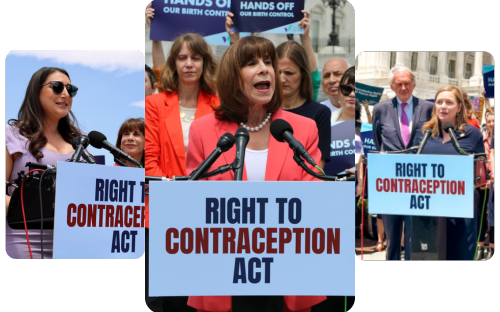 This week, Rep. Kathy Manning (NC-06) was joined by Reps. Angie Craig (MN-02), Sara Jacobs (CA-51), Lizzie Fletcher (TX-07), and Nikema Williams (GA-05) at a press conference to reintroduce H.R. 4121, the Right to Contraception Act. This legislation would codify and strengthen the right to contraception, which the Supreme Court first recognized more than half a century ago in its Griswold v. Connecticut decision. 
New Dem Members Hold Press Conference Announcing Legislative Strategy on Gun Violence Prevention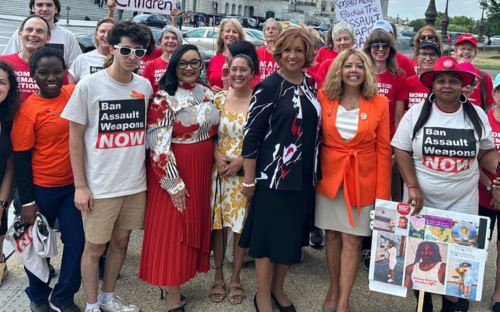 This week, Rep. Lucy McBath (GA-07) was joined by New Dem Reps. Abigail Spanberger (VA-07) and Pat Ryan (NY-18), in addition to Members of House Democratic Leadership to formally announce the filing of three discharge petitions on three bills that aim to curb gun violence in America.
Press Releases
On the 11th Anniversary of DACA, New Dems Urge Swift Action on the American Dream and Promise Act
New Democrat Coalition Chair Annie Kuster (NH-02) and Immigration and Border Security Task Force Chair Greg Stanton (AZ-04) and Vice Chairs Salud Carbajal (CA-24) and Lou Correa (CA-46) released a statement applauding the reintroduction of the bipartisan American Dream and Promise Act, which the Coalition previously endorsed. 

New Dem Chair's Statement Calling on Speaker McCarthy to Reject Extremists
New Democrat Coalition Chair Annie Kuster (NH-02) released a statement calling on Speaker McCarthy to seek common ground rather than give in to the most extreme House Republicans. 
New Dem National Security Task Force Endorses Support for Ukraine and Domestic Energy Security as part of its Five Key Priorities for Inclusion in the National Defense Authorization Act
New Democrat Coalition National Security Task Force Chair Marilyn Strickland (WA-10) and Vice Chairs Jason Crow (CO-06), Ed Case (HI-01), and Jared Moskowitz (FL-23) sent a letter to House Armed Services Committee Chair Mike Rogers (AL-03) and Ranking Member Adam Smith (WA-09) outlining five key priorities for inclusion in the National Defense Authorization Act (NDAA).
New Dems in the News
Rep. Raul Ruiz, M.D. on Efforts to Strengthen Labor Standards and Protect Farmworker Children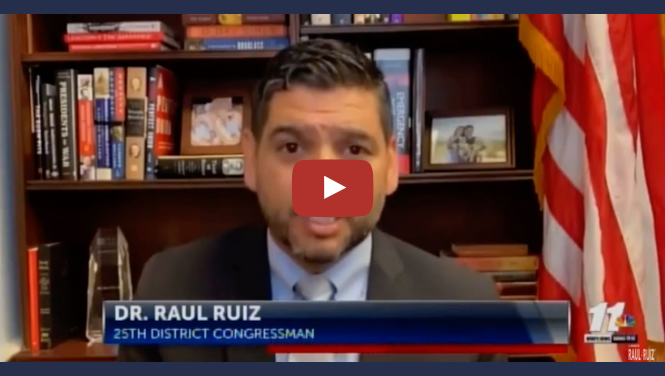 Rep. Raul Ruiz (CA-25) appeared on NBC 11 to discuss his recently introduced legislation to raise the national standards for farmworker children to the same level set for children in all other occupations. H.R. 4046, the Children's Act for Responsible Employment and Farm Safety (CARE) Act of 2023, would also establish a minimum penalty for child labor violations, increase the maximum civil monetary penalties and maximum criminal penalties for child labor violations, and provide children with greater protection against pesticide exposure. 
Member Highlights
Rep. Nikki Budzinski (IL-13) welcomed Assistant U.S. Secretary for Economic Development Alejandra Castillo to her district for a roundtable discussion on growing the regional economy. 
Rep. Norma Torres (CA-35) relaunched the Congressional New Americans Caucus for the 118th Congress. Torres chairs this bipartisan caucus comprised of first-generation Americans striving to promote and educate Congress on issues of importance to new Americans.
Rep. Scott Peters (CA-50) led a bicameral letter to the Environmental Protection Agency (EPA) urging them to allow the deployment of prescribed fires as EPA tightens federal health-based air quality standards. 
Member Legislation
Costa Introduces Bipartisan Legislation to Improve Forest and Watershed Health
Rep. Jim Costa (CA-21) introduced H.R. 4018, the Headwaters Protection Act. This bipartisan legislation reforms the Water Source Protection Program (WSPP) by boosting authorized funding, expanding eligibility for entities like local water districts, and increasing the federal cost share to increase interest and participation in the program.
Houlahan Introduces the Support UNFPA Funding Act 
Rep. Chrissy Houlahan (PA-06) introduced H.R. 4166, the Support UNFPA Funding Act. This legislation authorizes United States contributions to the United Nations Population Fund, whose goal is to provide assistance and support for family planning, in addition to ending maternal death and gender-based violence and harmful practices including child marriage and female genital mutilation by 2030.
Larsen Introduces Bipartisan Bill to Boost Financial Literacy for Military Children
Rep. Rick Larsen (WA-02) introduced H.R. 4118, the Department of Defense Student Financial Literacy Act. This bipartisan legislation aims to boost financial literacy for military children by making financial literacy education a graduation requirement in high schools operated by the Department of Defense Education Activity (DoDEA).
McClellan Leads Introduction RESEARCHER Act to Curb Financial Insecurity in Higher Education & Improve American Competitiveness
Rep. Jennifer McClellan (VA-04) introduced H.R. 4002, the Relieving Economic Strain to Enhance American Resilience and Competitiveness in Higher Education and Research (RESEARCHER) Act alongside Reps. Derek Kilmer (WA-06) and Yadira Caraveo, M.D. (CO-08) to address financial instability for graduate and postdoctoral researchers.
Peters Introduces Bill to Protect Communities from Wildfire Smoke
Rep. Scott Peters (CA-50) introduced H.R. 4077, the Cleaner Air Spaces Act (CASA). This legislation seeks to reduce the negative public health effects of wildfire smoke by providing grants to vastly expand local programs that provide free air filtration units to households and establish clean air centers in vulnerable communities.
Sorensen Introduces Bill to Support Disabled Veterans 
Rep. Eric Sorensen (IL-17) introduced H.R 4047, the Autonomy for All Disabled Veterans Act. This legislation will help disabled veterans make accessibility improvements to their homes by increasing the amount available under the Home Improvements and Structural Alterations (HISA) program to keep up with rising home improvement and labor costs over the last decade. 
Tweet of the Week
---
---
Previous Article
--->