January 21, 2022
New Democrat Coalition Weekly Wrap 1/21/2022
In Case You Missed It: Last week, New Dems continued our call for agreement on a strong final Build Back Better Act that includes the expanded Child Tax Credit,tackles the climate crisis, expands affordable health care, and grows the economy and creates jobs in hard hit communities. New Dems have been clear since the beginning of Build Back Better negotiations that we support a bill that does fewer things better for longer in order to provide long-term certainty and real results for American families.
More on what New Dems have been up to below.
Schneider on Big Infrastructure Investments Coming to Illinois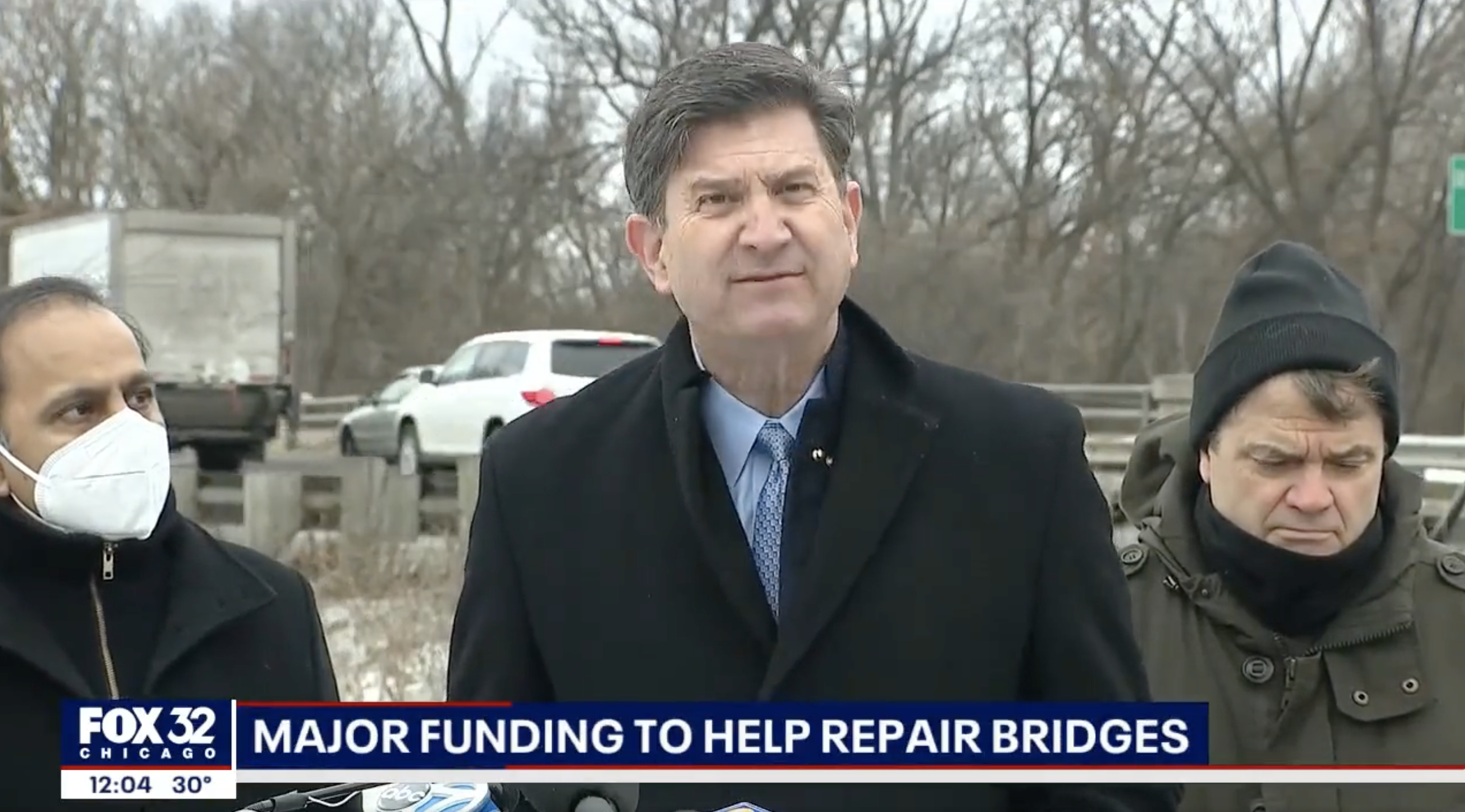 Thanks to the Bipartisan Infrastructure Law that New Dems helped pass and President Biden signed into law, historic infrastructure funding is coming to districts across the country. NDC Leadership Member Brad Schneider (IL-10) and Reps. Raja Krishnamoorthi (IL-08) and Mike Quigley (IL-05) announced that $275 million dollars will help repair Illinois' bridges.
"They want to see us actually get this done": Blunt Rochester on Voting Rights Legislation with Wolf Blitzer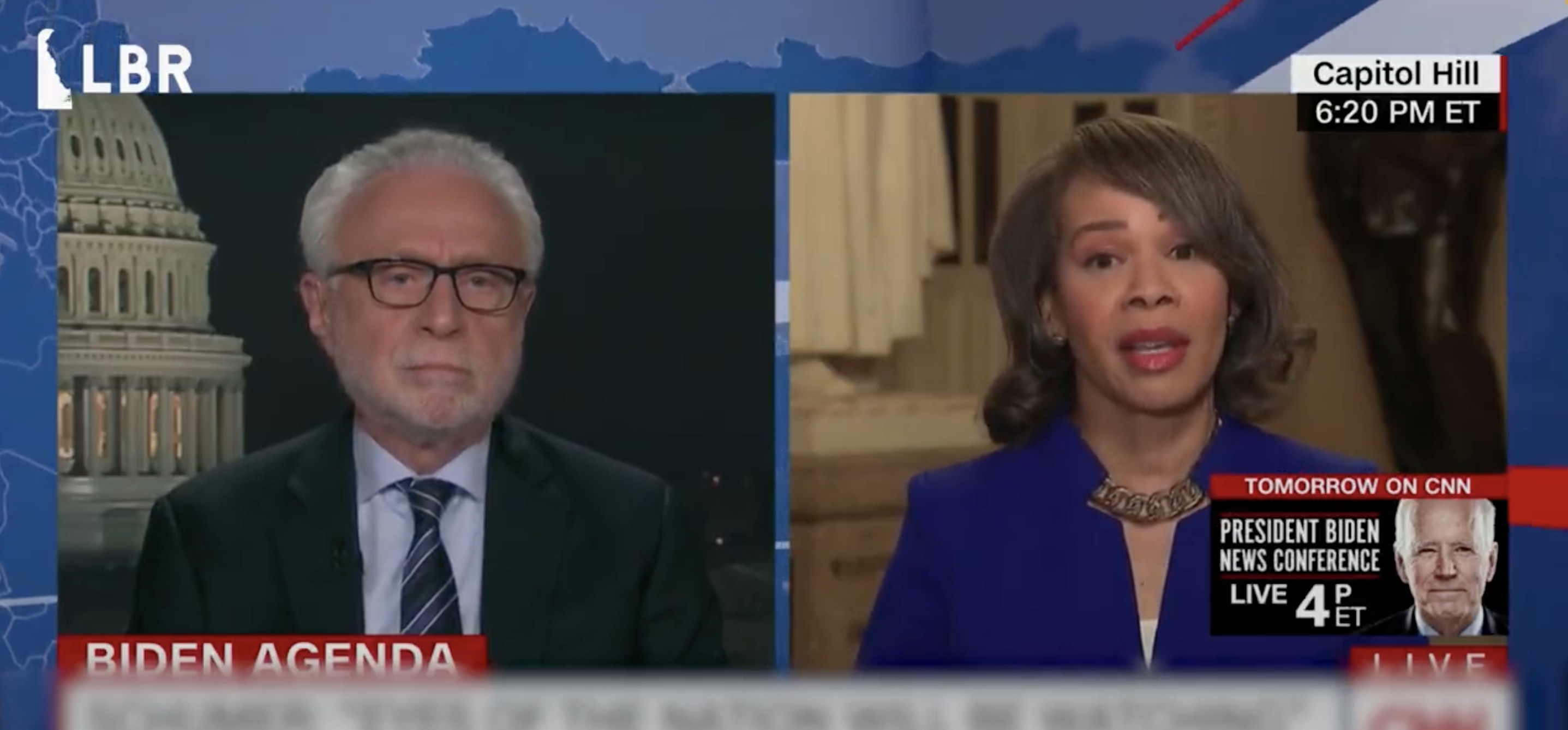 Rep. Lisa Blunt Rochester (DE-AL) spoke with Wolf Blitzer on CNN's The Situation Room about the need to advance voting rights legislation and protect our democracy.
New Dems Turn Up the Heat on Climate in Build Back Better via E&E News
"The House's Democratic centrist coalition last week sought to put new pressure on the Senate to pass the "Build Back Better" climate provisions. The effort was led by Reps. Sean Casten (D-Ill.) and Susan Wild (D-Pa.), the co-chairs of the New Democrat Coalition's Climate Change Task Force."
NDC Highlights:
Bill Action
Kuster's Bipartisan, Bicameral Ghost Army Congressional Gold Medal Act Passes Congress

The House passed NDC Vice Chair Annie Kuster's (NH-02) Ghost Army Congressional Gold Medal Act, sending the legislation to President Joe Biden's desk. The Ghost Army saved thousands of lives during WWII, but because their missions were kept secret for decades they were never recognized for their extraordinary accomplishments. Kuster's bipartisan legislation awards the Congressional Gold Medal to the brave men who comprised the WWII Ghost Army.


New Member Legislation
Axne, Slotkin, and Trone Introduce Bill to End Taxpayer Subsidies for Prescription Drug Advertising
Reps. Cindy Axne (IA-03), Elissa Slotkin (MI-08), and David Trone (MD-06) introduced the No Tax Breaks for Drug Ads Act. This legislation would prohibit any tax deduction for direct-to-consumer prescription drug advertising, ensuring taxpayer money is not being used to subsidize drug ads.
Trone Introduces Legislation to Grant Returning Citizen Business Owners Authorization to Become SNAP Retailers
Rep. David Trone (MD-06) introduced the SNAP Second Chance Act of 2021. This bipartisan legislation limits the USDA's authority to deny small business owners the opportunity to become Supplemental Nutrition Assistance Program retailers because of a previous criminal conviction.
Stanton Introduces Bipartisan Bill to Improve Native American Health Outcomes
Rep. Greg Stanton (AZ-09) introduced the Stronger Engagement for Indian Health Needs Act. This legislation would elevate the current role of the Indian Health Service Director to Assistant Secretary for Indian Health within the Department of Health and Human Services with the goal of improving Native American health outcomes.
Connolly Reintroduces Bill to Give Federal Employees a 5.1% Pay Raise in 2023
Rep. Gerry Connolly (VA-11) reintroduced the Federal Adjustment of Income Rates (FAIR) Act. This legislation would provide federal employees with a 5.1 percent pay increase in calendar year 2023.


Kirkpatrick Introduces Bill to Establish Chiricahua National Monument as a National Park
Rep. Ann Kirkpatrick (AZ-02) introduced the Chiricahua National Park Act. This legislation would establish the Chiricahua National Monument in southeastern Arizona, the ancestral home to the Chiricahua Apaches, as a National Park.
NDC Member Actions
Kind and DelBene Lead Bipartisan Letter to Ambassador Tai on Section 301 Tariffs
NDC Chair Suzan DelBene (WA-01) and Rep. Ron Kind (WI-03) sent a bipartisan letter to U.S. Trade Representative Katherine Tai, with 37 other New Dem Members, expressing their strong support for establishing a comprehensive and fair exclusion process that would allow U.S. producers, manufacturers, and importers to request relief from Section 301 tariffs on imports from China.
Lawrence and Wasserman Schultz Issue Statement on Beth Israel Congregation
Reps. Brenda Lawrence (MI-14) and Debbie Wasserman Schultz (FL-23), leaders of the Congressional Caucus on Black-Jewish Relations, issued a statement regarding the hostage situation at Beth Israel Congregation in Texas on January 15th.
The statement reads in part: "On MLK Day, we remember the great words of Rev. Martin Luther King, Jr.: 'Injustice anywhere is a threat to justice everywhere. We are caught in an inescapable network of mutuality, tied in a single garment of destiny. Whatever affects one directly, affects all indirectly.' Only together can we work to stomp out hatred."
Strickland Named 2021 Legislative Champion by Food Lifeline
Rep. Marilyn Strickland (WA-10) was awarded Food Lifeline's 2021 Legislative Champion Award for her efforts to put an end to military family hunger. Strickland co-led and secured language from the Military Family Hunger Prevention Act of 2021 into law to help servicemembers and their families make ends meet. As a result, qualified service members will begin to receive a basic needs allowance that adjusts for high-cost areas, and the Department of Defense will conduct a study on food insecurity in the Armed Forces.
Torres, Aguilar, and Sherill Ask Administration for Additional Protections for Warehouse Workers
Reps. Norma Torres (CA-35), Pete Aguilar (CA-31), and Mikie Sherrill (NJ-11) sent a letter to Department of Labor Secretary Marty Walsh and Department of Transportation Secretary Pete Buttigieg requesting additional protections for warehouse workers shouldering the burden of the national supply chain disruptions and unintended consequences at warehouses resulting from the decision to create a 24/7 work schedule.
Upcoming Event
NDN: The Biden Boom with Rob Shapiro at Tuesday, Jan 25th 12:30pm ET
Rob Shapiro joins NDN next week to discuss his recent influential article in the Washington Monthly, "It's A Biden Boom - And No One Has Noticed Yet." As Rob writes in the piece, "President Biden and the Democratic Congress are set to preside over the strongest two-year performance on growth, jobs, and income in decades." RSVP here.
---
---
Next Article
Previous Article
--->